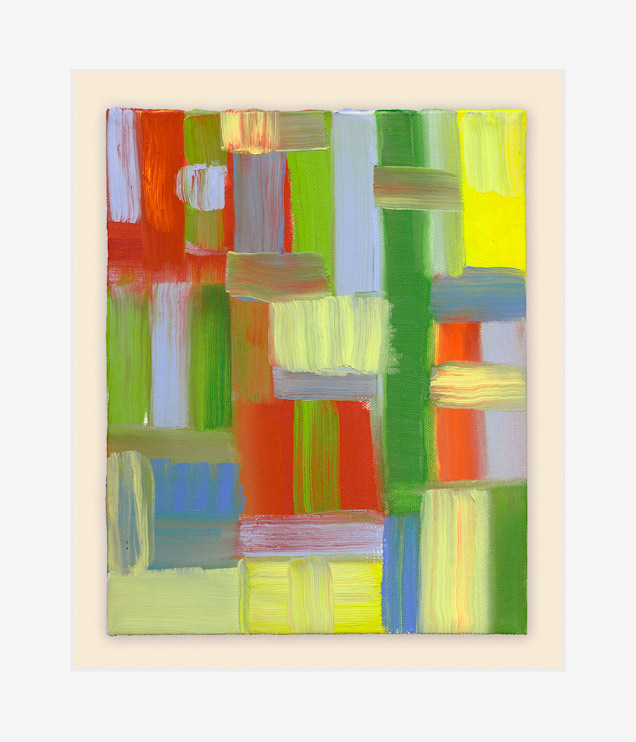 Paintings Mainpage

The website TallDaysNewWorld is about perception and aesthetics.
This division of the website is Paintings Main It has several subsections, each showing different paintings. What is the the source of invention in art? Is it same or parallel to the sources of earth and life that we experience in the seeing of landscape? Are these elemental invention ways built in the construct of the universe? Of course they are. What could be more wonderful...

Paintings Mainpage has a few subcategories:
Paintings : Dots.
Paintings : Trans-dots.
Paintings : Near Landscapes.
Paintings : Lines.
Paintings : Drawn Poems.
Each of these displays several images (page links,) each with a note or two and ordering instructions for prints.
The pieces are by Bruce Bannerman at the Institute for Art and Nature in Santa Fe, New Mexico.

Its possible to match printed pieces to original works, but more random for online viewers -- some browsers and monitors will show accurately, some might be too light or too dark.
I hope they are at least interesting for you.


GCO_Don't Mess With EverOil on canvas, 8"x10" printed on 12x14
Painting, photo and print © by Bruce Bannerman
All content and images ©2019 by Bruce Bannerman, all rights reserved.
Contact Us
|

SSL